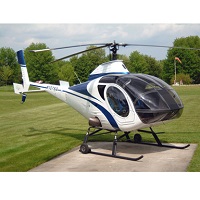 Book Helicopter for Marriage and Wedding
To book helicopter for marriage with us, your wedding day is one of the most important day of your life, add a touch of class and glamour to your special day with Safar Aviation (Parent Company Safar Holidays) for marriage /wedding. We offer four different helicopter options.

Joy Rides
We would say, life experience is not just complete without a Helicopter fly. Helicopter Flying is a dream for many and we Safar Holidays offer you a dream's to reality opportunity to fly and experience your city from an aerial view. Get ready to enjoy a bird's eye view of the city you love. Imagine looking down and seeing the city spread below you like a beautiful carpet woven with vivid greens and bright reds.

Flower Showering or Dropping by Helicopter
What would you do if you had wings? Definitely your imaginations may surpass all boundaries. You may even dream about a flower showering on your wedding event. All these are not now restricted to imaginations. Our Helicopter service can offer wonderful Ariel flowering Showering for special events such as wedding, inaugurations, film releases, public events etc. Our helicopter rental service will be the best to make your event colourful.

Air Ambulance
We can provide assistance to hospitals as Air ambulance. We can act well in situations of natural disasters, massive accidents, fire extinguishing etc. Our service will be a great advantage to rescue department, fire force, police department, hospitals etc. We can deal any natural disaster, huge accidents etc and save several lives with our immediate interference. Our Helicopter ambulance can be used to rescue people injured severely by taking them to the best hospitals within minutes.

Video Shooting
Take your filming to a new level of creativity, innovation and professionalism with our professional flying machines. Run by one of the most experienced people in the industry, and the pioneers to provide similar services, we will ensure you get the best shots for your production.

Events
Make your events colourful with the unique helicopter flying experience. Events can be of different nature: Weddings, Brand Promotions, Business Launch Meetings, VIP functions, Award Functions and so on. Why don't you plan this in a different way?

Helicopter Charter
Helicopter is one of the most convenient and fastest ways to reach directly to your destination leaving all the traffic jam below. There is no need to drive to and from far away airports. Fly directly to Destination, Fresh and in Style.

Air Charter
An aircraft can be one of the most important tools for the business. Contrary to the general belief using a charter aircraft is not luxury it a must have business tool in today's fast paced business environment.


Teerth Yatra
Factors that primarily affect the cost of renting a charter helicopter are :-

1. Type of helicopter: Selecting the right kind of helicopter for the flight is very important in order to complete the flight in cost effective and efficient manner. Hourly rent of helicopter are calculated on per hour basis and can vary from about Rs. 65000 per hour for the Bell 206 Helicopter to Rs. 3,75,000 per hour for top of the line Multi engine turbine Helicopter. Usually a minimum charge of 2(two) hours per day is charged.

2. Airport and Handling Charges: Most of the Airports in India levy Landing and Handling charges on Helicopters operating out of them. Usually a single landing at Delhi Airport cost about Rs. 30,000. But in case you are flying out of some small airport these charges will be much lower.

3. Day waiting time: Usually helicopter operators don't charge for waiting up to 1 to 2 hours but in case waiting time is more than that, waiting charge of Rs. 20,000 up to Rs. 50,000 is levied depending on type of aircraft, number of crew, location of the helicopter etc. This charge is levied to take care of the expense for logging, boarding and transportation of the crew.

4. Night Halt: This charge is levied to take care of the expense for lodging, boarding and transportation of the crew and depend on Number of crew and Location.

5. Fuel Transportation: As per government regulation helicopter are required to carry fuel for estimated flying time + 45 minutes in order to successfully complete the flight in case of any delay or diversion. However with capacity to carry limited, it may be required to transport the fuel, necessary equipment and engineer by road. The cost of this is passed on to the costumer.

6. Helipad Survey: Helicopter has this unique ability to Land and operate from almost any ware. But due to government regulations and safety reason it is necessary for the helicopter operator to survey the helipad that is not a licensed heliport to in order to confirm if the helipad is fit for the type of helicopter operation and have necessary infrastructure like fire fighting equipment and medical facility. The cost of this is usually passed on to the costumer.

Apart from the charges mentioned above they may be few more charges depending on the nature of the flight.

We at SAFAR HOLIDAYS always keep our pricing transparent and clear and always strive to offer our esteemed clients best services and prices.
You can book a helicopter charter flight with us just by calling us +91-9827195179, 887157491-92.